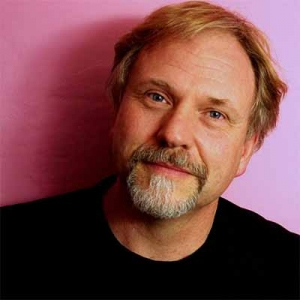 The Board of Directors of Ragged Edge Community Theatre is proud to announce the hiring of Allan Barlow as our new managing director!
In a professional theater career of 36 years, Mr. Barlow has performed in 42 of the 50 states, as well as Japan, Canada, and Spain. He has acted in productions at some of the best-known regional theaters in the country including Seattle Repertory Theatre, 5th Avenue Musical Theatre, Portland Center Stage, and Seattle Shakespeare Company among others. In addition to acting, Mr. Barlow teaches, having created after-school drama programs at four different Seattle elementary schools, including their advanced placement magnet school. As a writer and director, he has adapted many classics of children's literature for the stage: The Wonderful Wizard of Oz, The Hobbit, The Just-So Stories, and St. George and the Dragon being his favorites.
In a secondary career, Allan has helped dozens of charities and nonprofit organizations raise millions of dollars in his capacity as a charity auctioneer and master of ceremonies — a set of skills that will no doubt come in handy, as he has said that he sees one of his primary responsibilities as Managing Director to be Fundraiser-in-Chief.
Although his career has been based on the West Coast for 30 years, it actually began right here in Harrodsburg. In the summers between terms at Middle Tennessee State University, where he earned a degree in acting and directing, Mr. Barlow appeared in The Legend of Daniel Boone – an experience he describes as, "The three best summers of my life!"
More recently, Mr. Barlow has been instrumental in helping reopen the James Harrod Amphitheater, having co-written, co-directed, and starred in the outdoor drama James Harrod: The Battle for Kentucky. He has also helped raise money for Ragged Edge by bringing his one-man adaptation of Dickens' A Christmas Carol to the theatre for the last 5 holiday seasons.
Thank you, Allan Barlow, for coming to bring your talent and expertise to Ragged Edge and to Harrodsburg.